THE CHALLENGE
The project team needed an advanced concrete mix that would achieve a specified 28-day design strength of 5,000 psi and reach a high-early strength of 3,000 psi in two to three days.
Georgetown University is deeply committed to pursuing broad-based, practical approaches in sustainability and the built environment.

THE SOLUTION
ECOPact proved to be the ideal high-performance solution, as it is the industry's broadest range of low-carbon concrete for high-performing, sustainable and circular construction.
ECOPact is sold at a range of low-carbon levels, from 30 percent to 100 percent less carbon emissions compared to standard (OPC) concrete.
Where regulatory conditions allow, ECOPact products integrate upcycled construction and demolition materials, further closing the resource loop.
8,300 cubic yards of ECOPact PRIME and high-early strength concrete was used in the project and provided a 40 percent reduction in carbon dioxide emissions when compared to traditional concrete.
Watch the video below to see how this project came to life with ECOPact
"Our challenge was to find a sustainable high-performance concrete solution that would come up to strength in a timely fashion in order to maintain our schedule."
| Project manager at John Moriarty & Associates, General Contractor
Download the Case Study PDF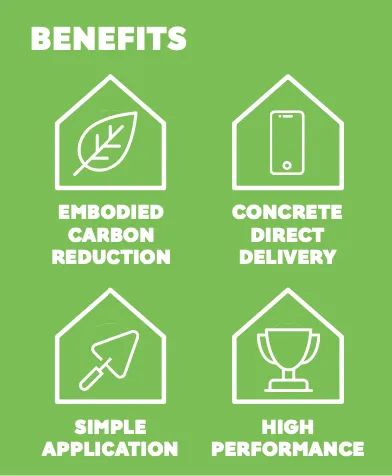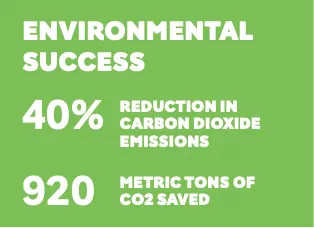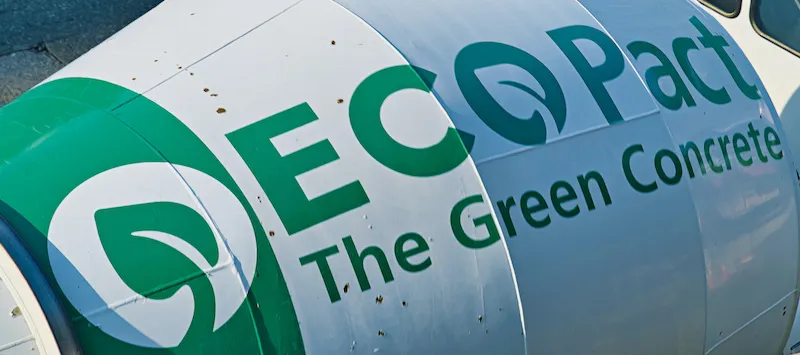 ECOPact low-carbon concrete
The industry's broadest range of green concrete with products that provide a least 30% less carbon emissions compared with standard (OPC) concrete, with no compromise in performance.