Image
Carbon Capture
advancing the goals of sustainable development

Carbon capture has potential to greatly reduce embodied carbon in the building sector. From exploring carbon capture utilization storage (CCUS) and bringing innovative new products to market, Holcim US is committed to accelerating this new technology.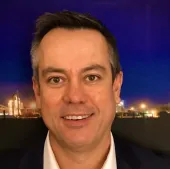 "We recognize that in our industry, the ability to decarbonize is the real game changer. Our partnership with the U.S. DOE is a powerful example of how collaboration across industry, the public sector and academia can advance carbon capture, utilization and storage projects that are the critical steps to accelerating the transition to a net-zero future."
Working Now, with More on the Way

Holcim plants currently use CCUS systems to capture CO2 gas created during the cement manufacturing process then compress it into a liquid that is transported deep underground for safe long-term storage. Because carbon capture is one of the only available processes that can directly reduce current carbon emissions at the source, where CO2 is most easily removed, we are extremely excited to continue to uncover applications for its use. In fact, across the world, Holcim is currently piloting twenty projects similar to those we have at work in the U.S. Once they are fully and consistently up and running, these projects give us the potential to reduce CO2 emissions by 4 million tons annually.