RAPIDFORCE™: High-Early Strength Concrete
RAPIDFORCE high early strength concrete saves time and improves worksite productivity. It quickly develops high mechanical resistance, allowing formworks to be removed three to five times faster than standard concrete. Rigorously tested and designed to deliver the same strength that an ordinary mix gains in 28 days, Rapidforce sets in just  48, 24, 15, 6 or even 4 hours.
Achieves high strength rapidly, without affecting normal placement procedures as design slump is maintained.
Production improved because formwork can be removed in 4 hours after it is batched (using 4H mix).
Combining two hours of workability and hydration growth, RAPIDFORCE is easier to use in a variety of applications.
 
Image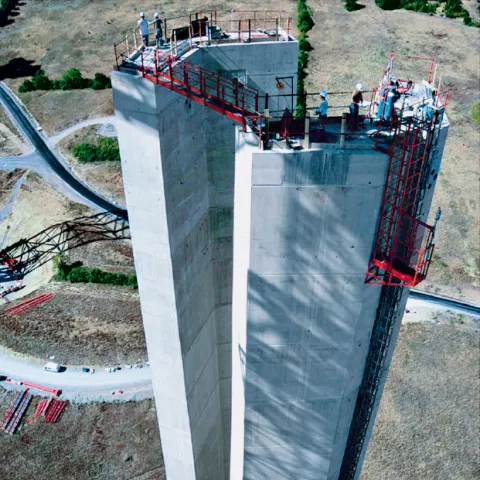 Applications include:
 
Airport runways
Loading docks
Highway ramps and road repairs
Concrete walls
Beams and columns
Prefabricated systems
Flat work
Post-tensioned decks
RAPIDFORCE in Action