Hydromedia® Pervious Concrete
More than a product, Hydromedia is a sustainable water management system that rapidly absorbs stormwater off streets, parking surfaces, driveways and walkways to reduce the risk of flooding.
This permeable solution combines the properties of concrete and advanced drainage technology. Hydromedia enables the ultra-rapid evacuation of water directly into the soil to create a natural aquifer recharge or allow the water to be recycled. It is designed to cover a range of needs, from street pavements to roofing solutions, and can be colored to achieve a diversity of design possibilities.
Water management to avoid flooding with high permeability and no water surface collection
Safe, non-slippery pavement under different conditions
No sloping needed to manage water
100% recyclable, reduces heat island effect and helps recycle rainwater
Image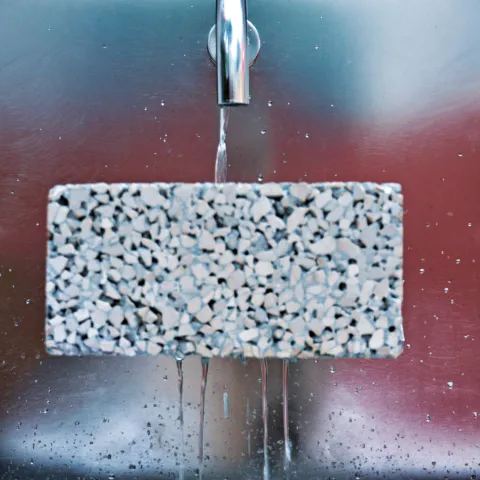 Applications include:
 
Public squares
Parks
Walkways
Athletic terrains
Roofs 
Parking lots
Landscapes
Underlayer
Alleyways
Hydromedia in Action