Image
COMMITTED TO THE CIRCULAR ECONOMY
Improving Our World, from Alternative Fuels to Recycled Concrete and More
 
At Holcim, we think of ourselves as the champion of the circular economy for our industry. Living up to this means that we become true partners with our customers and communities in helping make a significant impact on global sustainability. In addition to following the three principles of the circular economy—reduce, reuse and recycle—we focus on expanding upon them through innovative processes and products that provide more options for everyone to build better with less. 
Powering Our World through Waste
 
We consider waste management to be the powerhouse behind the world's vision of a net-zero, fully sustainable future. Technology and innovations that maximize the benefits of recycled building materials and recycled concrete help Holcim play a major in reducing waste, preserving our ecosystems and offering the industry more sustainable building products. However, our work also follows a path that embraces the visions of our subsidiaries, Geocycle and Systech Environmental, whose mission focuses on unlocking the tremendous potential that exists in transforming waste into energy as well as recycled materials. We do this by finding new uses for materials that would otherwise be discarded, then coprocessing them as alternatives to fossil fuels. With these alternative fuels, we empower our company to create more sustainable building products.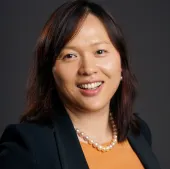 "To us, the world needs to look at what we might consider waste differently. Recycling waste can power our world and create value. Collaboration, creative thinking and open-mindedness are the bedrocks for developing workable, sustainable and impactful solutions."
The various applications and versatility that exist in our industry offer limitless possibilities for making use of the discarded materials—including tires, plastics, textiles, shingles, carpet and upholstery—that for far too long have had their life cycles end in landfills, oceans and groundwater. Through thoughtful partnerships and collaborations, we are making it possible for cement manufacturers to use these materials as an alternative fuel source to replace nonrenewable fossil fuels as well as new construction products.
Holcim is proud that our U.S. alternative fuel program diverted more than 1.7 million tons of waste from landfills last year. We remain dedicated to being a leader in this space and a major player in the future health of the planet.