THE CHALLENGE
 
An 11-story, mixed-use development located in Washington, D.C.'s vibrant U Corridor
Client identified their objective to achieve LEED Gold certification early-on and was looking for building materials to help them meet their goals.
In considering green product options, the client insisted that all the technical requirements of the project be met with no impact on performance characteristics
 
THE SOLUTION
 
This 258,000 square foot project utilized 14,000 cubic yards of concrete, 3,000 to 10,000 psi including DYNAMax for high-strength and durability and RAPIDFORCE high-early strength for quick setting.
The building's design features unique angles and curves, adding complexity to the concrete and window construction.
Holcim conducted extensive mix testing in an environment reflecting actual site conditions to demonstrate that ECOPact performance capabilities would meet client objectives.
Holcim's Global Warming Potential (GWP) savings calculation tool helped to illustrate the difference between ECOPact and other concrete options, convincing the client of ECOPact superiority.
Holcim set up a Washington, D.C., plant in partnership with Climate Earth in order to generate mix-specific Environmental Product Declarations (EPDs) to substantiate the value of ECOPact.
ECOPact low-carbon concrete provided a 22% reduction in carbon emission
when compared to the National Ready Mix Concrete Association (NRMCA) regional average, an equivalent to the annual energy use of 118 homes.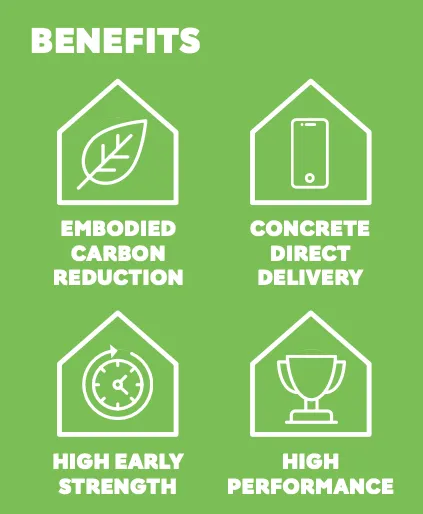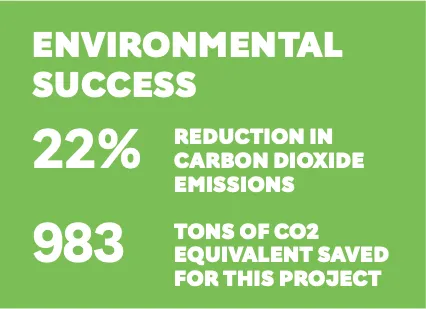 "Ecopact is a turnkey solution to achieving high levels of carbon reduction whilst maintaining the strength and reliability we builders must be able to count on."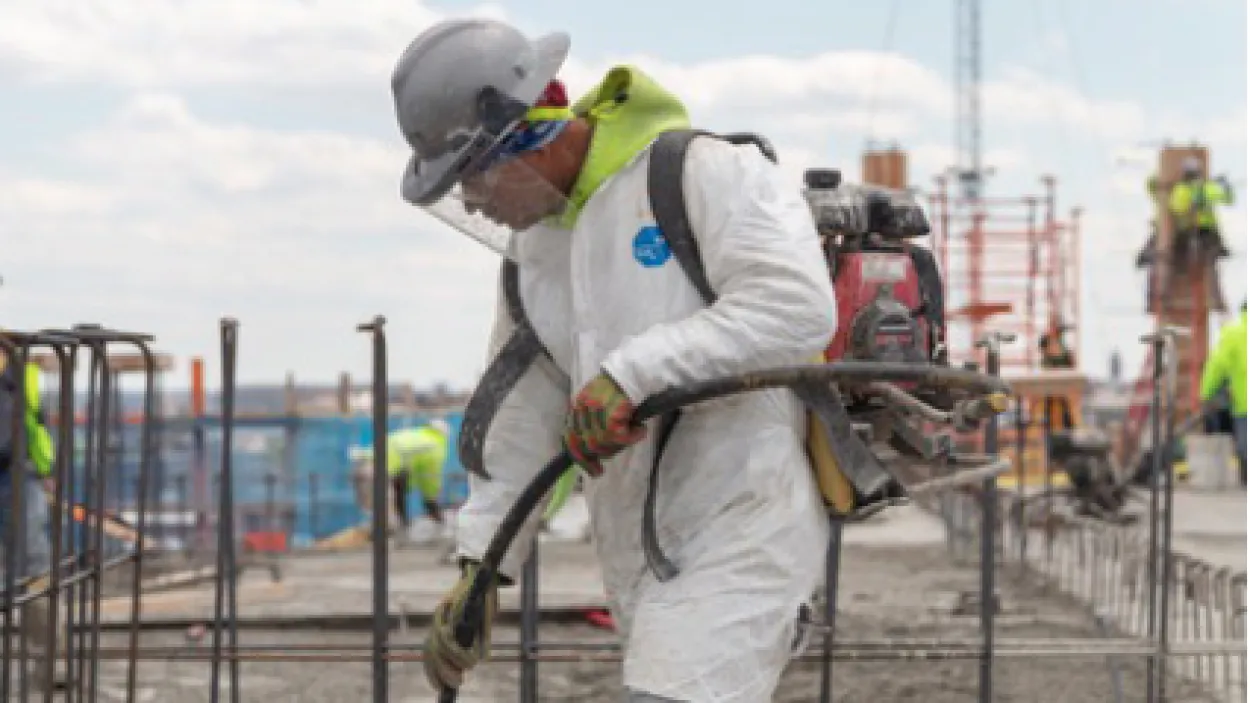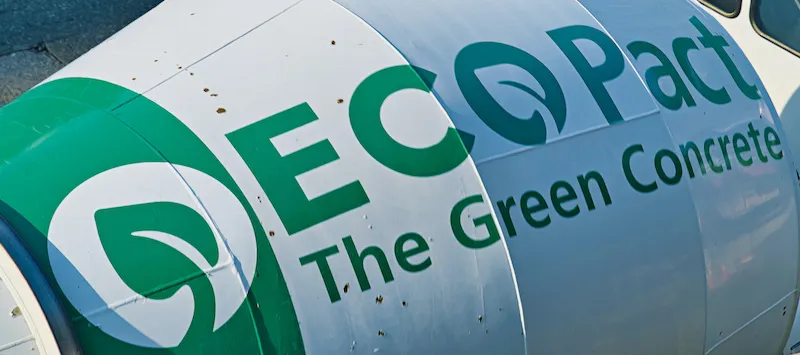 ECOPact low-carbon concrete
The industry's broadest range of green concrete with products that provide 30% - 100% less carbon emissions compared with standard (OPC) concrete, with no compromise in performance.