Northeast Region
 
Ready-mix Producer supporting Massachusetts, Rhode Island, New Hampshire & Connecticut  
 
Image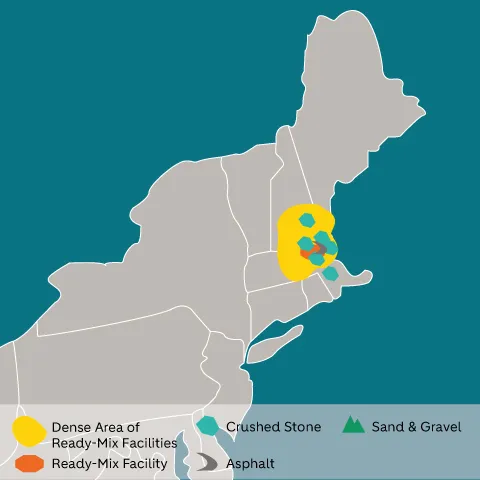 Our Holcim US teams across America build communities – in our workplace, with our neighbors and with our business partners. We are creators, builders and innovators and we are passionate about the work we do.
Locally and throughout the US, we have a reputation for our supportive leadership, sustainability and legacy. We focus on work ethic and the opportunity to learn and grow within the community.
Need a quote?
Get in touch with a sales representative for a quote or questions.

For ready-mix, call
877-440-0139. 
Find a sales location
Find a location and see what products are available near you.
Key product offerings
 
Aggregates
Ready-mix & value-added mixes
Asphalt
Contracting
Paving
Milling
Recycling asphalt & concrete
Soil reclamation