Southern Region
 
Image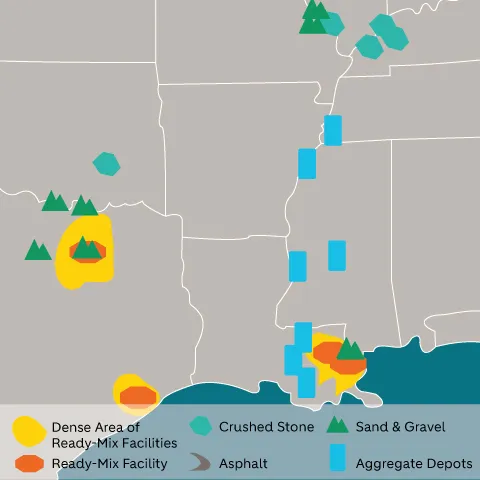 Ready-mix and Aggregate Producer supporting the Southern area of the US
Locally and throughout the Southern US, we have a reputation for being committed to safety, the environment and compliance. We're proud of the strength we have in the ready-mix and aggregate markets. 
Our local team is prepared to serve every aspect of your project and answer any questions you may have about ready-mix and aggregates.
Need a quote?
Get in touch with a sales representative for a quote or questions.
Find a sales location
Find a location and see what products are available near you.
Key product offerings
 
Limestone Aggregates
Natural Sand and Gravel
Fixed and Portable Ready Mix Concrete
Recycled Concrete Base
Concrete Crushing and Recycling