Midwest Region
 
Image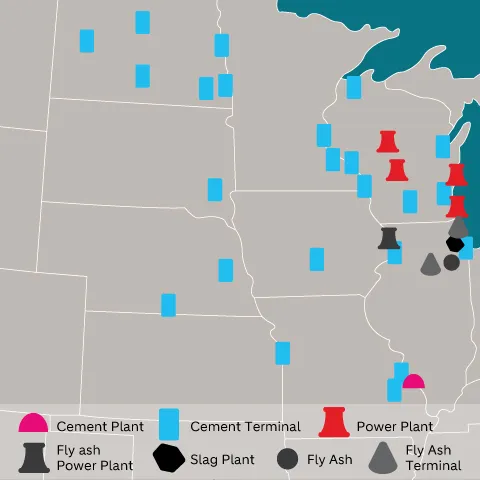 Holcim and it's Midwest Region are committed to being good corporate citizens. We take great pride in our community and invest millions back to it each year.

Our Ste. Genevieve plant is one of the most environmentally efficient in the world and employs more than 250 individuals alone. We take our leadership as an environmental steward very seriously, as well as the health and safety of our employees, contractors, and those who visit our plants and terminals.
Need a quote?
Get in touch with a sales representative for a quote or questions.
Find a sales location
Find a location and see what products are available near you.
Key product offerings
 
ASTMC 595 (AASHTO M 240) Type 1L
CKD
Fly Ash
Type N masonry
Type S masonry
Type N and Type 1 white masonry