North Central Region
 
Image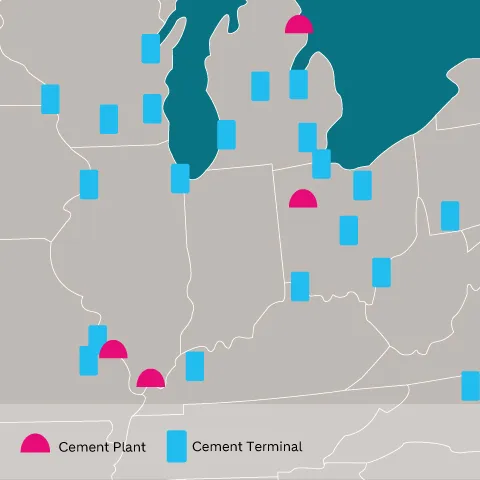 Concrete is the second most used product in the world next to water. In addition to its use in the development of the roads we travel to visit family, go to work and enjoy the North Central Region's natural treasures, our cement is the basic material in housing, schools and our hospitals.
Generations of workers, some from the same families, have produced the highest quality cement in the world in the heart of the Great Lakes. In the North Central Region, we proudly produce quality cement that is integral to the economy and infrastructure. We are deeply committed to doing so in a manner that meets all applicable state and federal environmental regulations.
Need a quote?
Get in touch with a sales representative for a quote or questions.
Find a sales location
Find a location and see what products are available near you.
Key product offerings
 
ASTM C-595 (AASHTO M 240) Type 1L
ASTM C-150 Type 1 Cement. 
Fly Ash
Type N masonry and mortar cement
Type M masonry and mortar cement
Cement Blends
True-Lite - Lightweight aggregate
Type N and Type 1 white cements
CKD