Southern Region
 
Image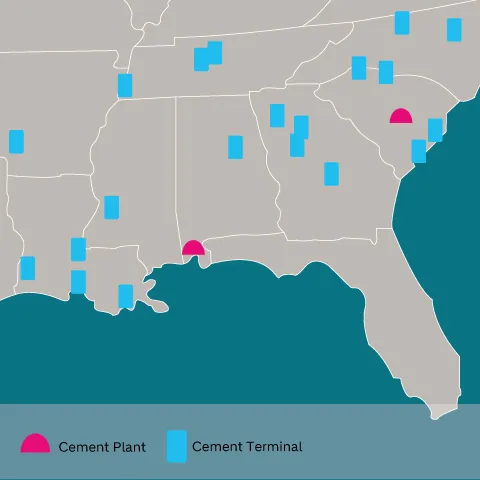 We are passionate about the work we do because our expertise builds the communities around us. Our commitment to partnership and collaboration is helping us create a more sustainable world for our children. 
Our people and our culture are the foundation of Holcim US and employees in our Southern Cement region make a critical contribution to our U.S. production of more than 22 million tons of cement every year. 
Need a quote?
Get in touch with a sales representative for a quote or questions.
Find a sales location
Find a location and see what products are available near you.
Key product offerings
 
ASTM C595 
NewCem Slag Cement
Type N 
Type S Masonry
Custom Color Masonry (Rainbow)
Type IL and White Portland Package