Texas / Oklahoma Region
 
Image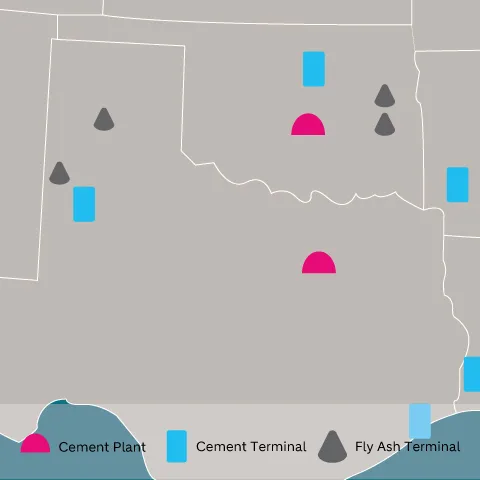 Our people and our culture are the foundation of Holcim US. Our Holcim teams across America build communities – in our workplace, with our neighbors and with our business partners. We are creators, builders and innovators. 
We are passionate about the work we do because our expertise builds the communities around us. It is our legacy of partnership and collaboration. Our products represent the cornerstone of every community across the United States.
We are proud of the teams we build. Across Texas and Oklahoma, our experienced employees teach and lead our new generation of builders and innovators. 
Need a quote?
Get in touch with a sales representative for a quote or questions.
Find a sales location
Find a location and see what products are available near you.
Key product offerings
 
ASTMC 595 (AASHTO M 240) Type 1L
CKD
Fly Ash
Type N masonry
Type S masonry
Type N and Type 1 white masonry
Type 1L Bag
Type I-II *Galena Park (import)
Custom Stucco
S-Sorb