TOGETHER, WE ARE BUILDING A CULTURE THAT WORKS FOR ALL!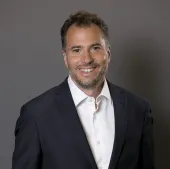 "At Holcim US we strive to be an organization where everyone feels welcome, can be their authentic selves at work, and has an opportunity to grow. We value every member of our organization, not only for who they are, but also for their ideas. We're dedicated to fostering, cultivating, and preserving a culture of diversity, equity, and inclusion—we embrace unique capabilities, knowledge, life experiences, talent, and differences. Through a culture that works for all, we are working to help build progress for people and the planet and a world that works for all.''
 
At Holcim US, we strive to be an inclusive company.

Our diverse group of employees is encouraged to bring their authentic selves to work. We embrace our differences and celebrate our shared desire to continually build our workforce, workplaces and materials better. This is essential to building a sustainable and innovative business for the future.
Diversity, Equity & Inclusion isn't just something we have to do. 

We take it seriously. Our framework for action is built around four pillars that guides us in advancing and integrating our DE&I efforts across the organization.