THE CHALLENGE
A 42-story, Art Deco inspired concrete structure, the project required concrete to be poured and vertically pumped in widely varying temperature conditions.
Client had strict requirements for modulus of elasticity - measure of building stiffness - to limit sway of the tall, slender structure.
Small site created logistical challenges for product delivery.

THE SOLUTION
The height and aesthetics of the tower demanded technical leadership and high-performance concrete solutions including DYNAMax for high-strength, durability and rigidity and RAPIDFORCE high-early strength for quick-setting.
Project utilized 37,000 total cubic yards of concrete. 6,000 psi and 8,000 psi strengths used for post tensioned decks while 10,000 psi and 12,000 psi implemented for walls and columns.
To achieve the desired modulus of elasticity, granite was used as the aggregate in 10,418 cubic yards of DYNAMax mixes and stringent quality control efforts achieved desired results.
For mass concrete foundations pour, 1,168 cubic yards of ECOPact Prime was used, providing a 50% reduction in CO2 emissions when compared to traditional concrete. This mix also helped control the temperature supporting proper curing of the concrete.
Over 9,000 cubic yards of ECOPact low-carbon concrete was used in the project, providing a 32% reduction in carbon emission when compared to traditional concrete.
Strategic planning and continuous quality control allowed concrete to be poured and pumped vertically through different, sometimes extreme weather conditions ranging from summer heat to winter cold.
Extensive logistics and staging coordination ensured continuous, on-time product delivery.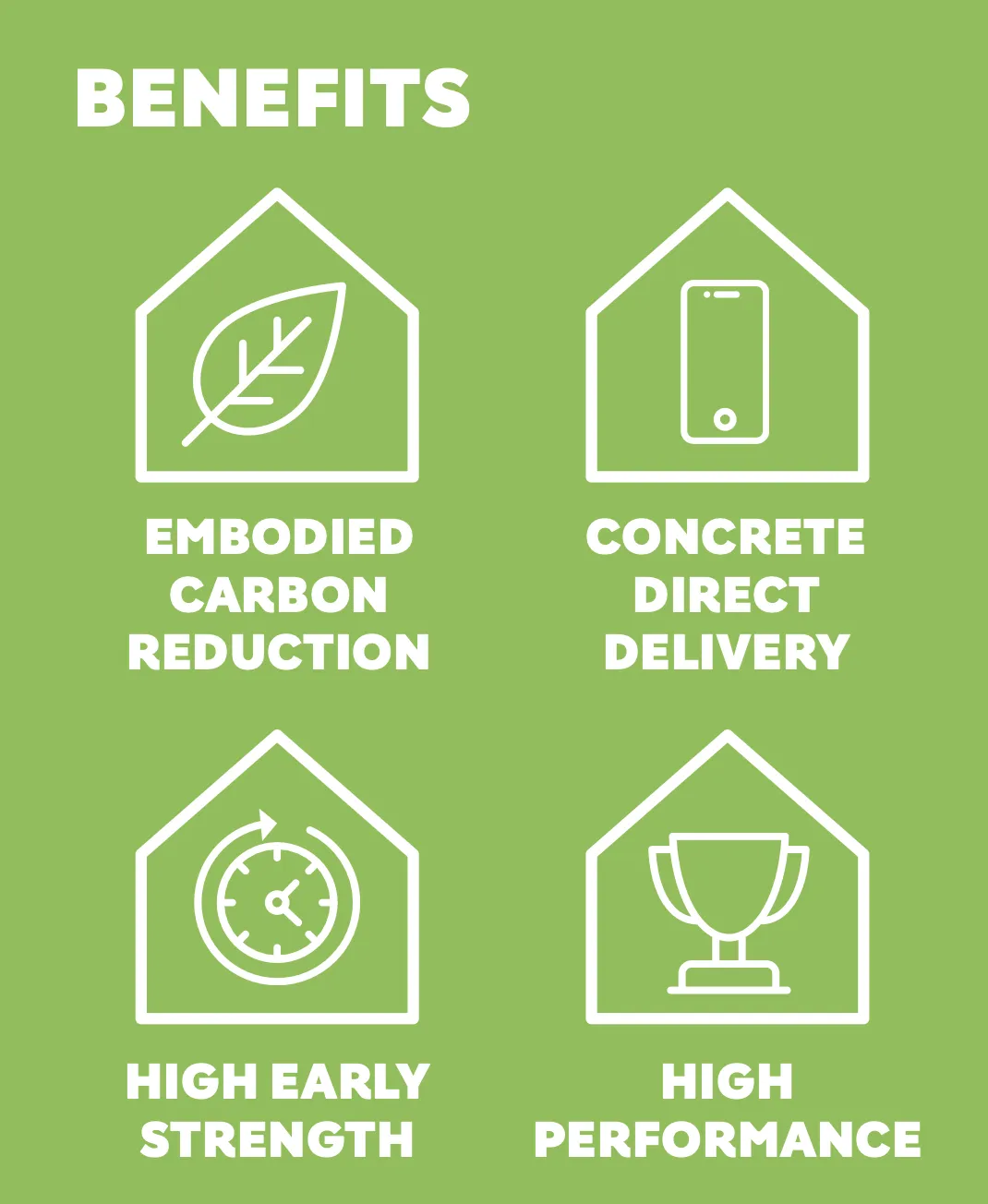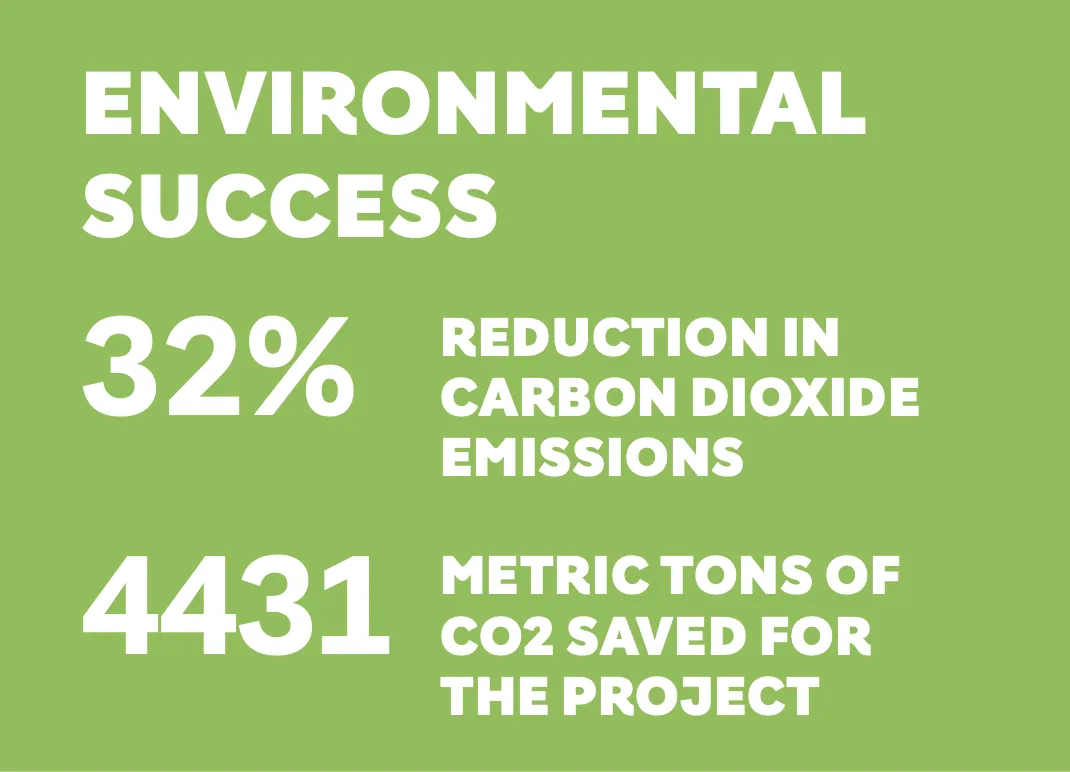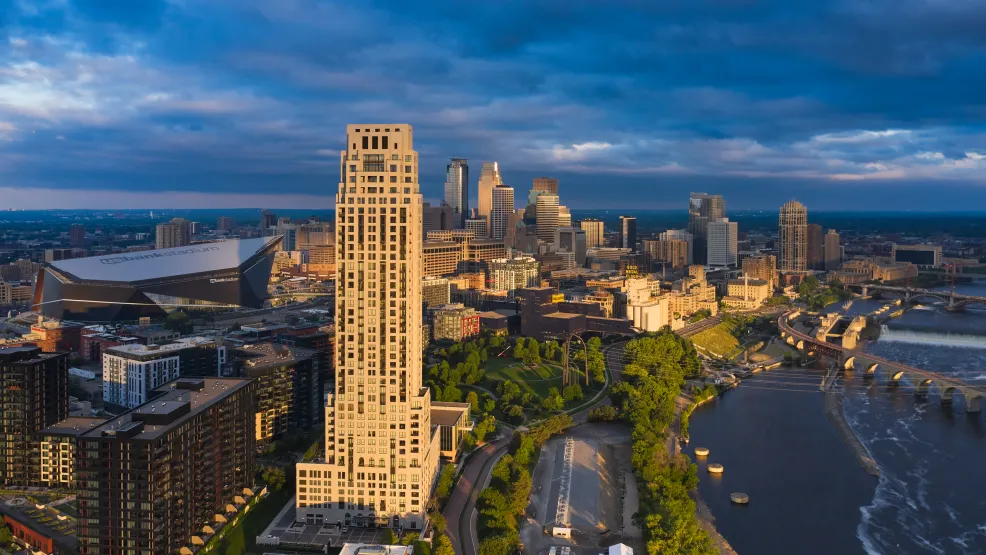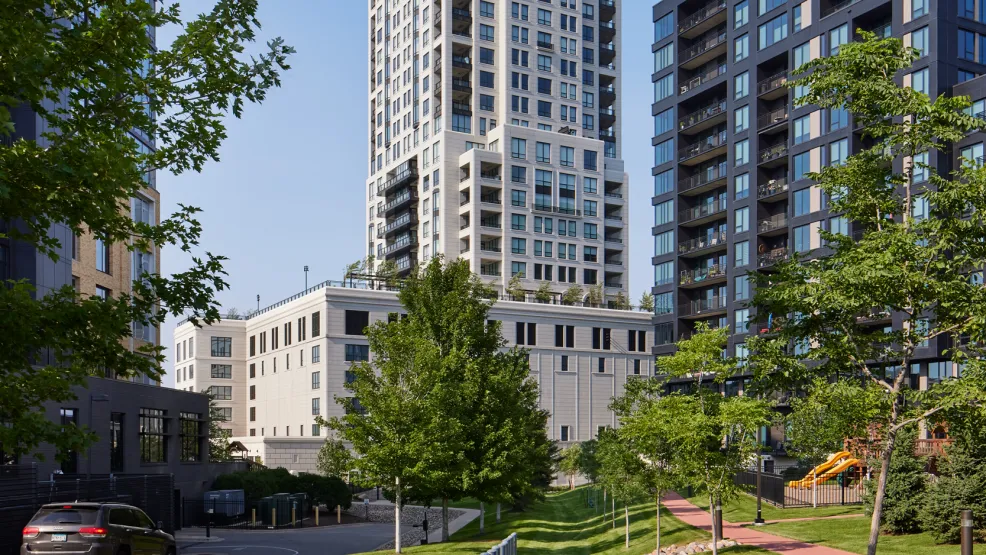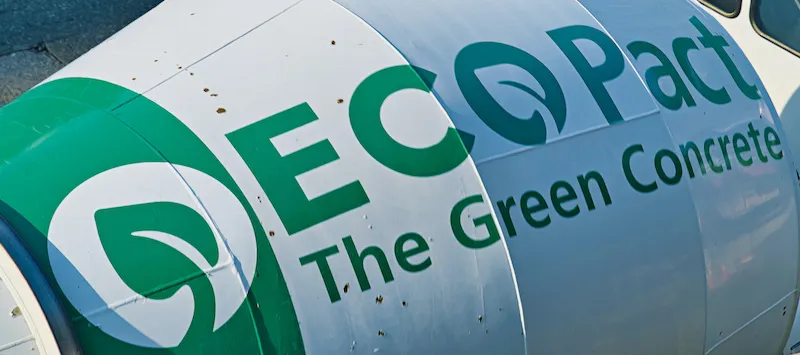 ECOPact low-carbon concrete
The industry's broadest range of green concrete with 100% performance offering at least 30% lower CO2 emissions compared to standard (CEM I/OPC) concrete.