Geocycle US Begins Successfully Recycling Shingles
To help preserve our nation's natural resources and achieve a net-zero future, we are passionately committed to maximizing the beneficial recycling of waste by-products from other industries in our cement and concrete products. It is a win-win for our environment and economy.
 
In May 2022, Geocycle delivered their first load of shingle flakes – the new, alternative fuel – to the Holcim Alpena cement plant in Michigan. These recycling efforts began with Geocycle US' acquisition of a shingle recycling facility in Muskegon, MI, and the opening of a new Geocycle Muskegon facility there. 
 
With these new facilities in place, Geocycle will divert thousands of tons of shingle waste from landfills per year and enable up to 6,000 tons of CO2 reduction annually. This is equivalent to approximately 100,000 tree seedlings grown for 10 years.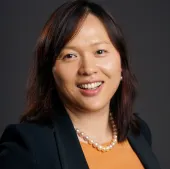 "With this acquisition and further investment in the Geocycle Muskegon Shingle Recycling facility, Geocycle will be able to provide a sustainable recycling solution to the local roofing industry by avoiding landfilling and co-processing shingle flakes in Alpena cement plant."