Holcim US Recognized by Slag Cement Association with Multiple Awards
Holcim US Recognized by Slag Cement Association with Multiple Awards
Chicago, Ill., April 10, 2023  – Continuing its industry award streak, Holcim US, received ten "Slag Cement in Sustainable Concrete Awards" from the Slag Cement Association (SCA). Holcim was recognized for its sustainable contributions to multiple projects at the SCA's awards ceremony, held in conjunction with the Spring American Concrete Institute Convention in San Francisco.
"We're proud that the Slag Cement Association has recognized our contributions to major projects with the Slag Cement in Sustainable Concrete Awards. From its use in city roads and infrastructure, to Amazon's HQ2 and the ONE 22 One Office Tower,  Holcim NewCem® slag cements provide our customers with a low-carbon high performing cement product that support sustainability goals," said Patrick Cleary, SVP, Cement Sales at Holcim US. "These awards underscore that we all have a role to play in driving sustainable building for future generations."
Since 2010, the SCA has honored the exceptional use of slag cement in concrete construction. Through its Slag Cement in Sustainable Concrete Awards Program, the association selects award winners in categories such as: Architectural, Durability, Infrastructure, High Performance, Innovative Applications and Lower Carbon Concrete.
Holcim earned awards in five categories for outstanding work incorporating slag cement into unique projects, including:
Architectural
Boston University Center for Computing & Data Sciences
Lower Carbon Concrete
Red Barn Wind Farm in Montfort, Wisconsin
55H Street – Georgetown Graduate Student Hall, Washington, DC
Durability
Ford Homes Historic District – Pavement Restoration, Dearborn, Michigan
SOFIE Interior Alteration for PETtrace Cyclotron Bunker, Haverhill, Massachusetts
High Performance
Metropolitan Park Phase 7 and 8, Arlington, Virginia
Hunts Point Interstate Access Improvement Project, New York City
ONE 22 ONE Office Tower, Nashville, Tennessee
Infrastructure
LA 1 Port Allen bridge replacement, Port Allen, Louisiana
Argentine Main Pump Station, Kansas City, Kansas
These wins follow Holcim's Contractor's Choice win at CONEXPO-CON/AGG in the inaugural Next Level Awards Program and an Innovative Project Award win at the National Ready Mixed Concrete Association's (NRMCA) 2023 Concrete Innovations Awards. The awards support the company's position as a trusted partner for sustainable construction.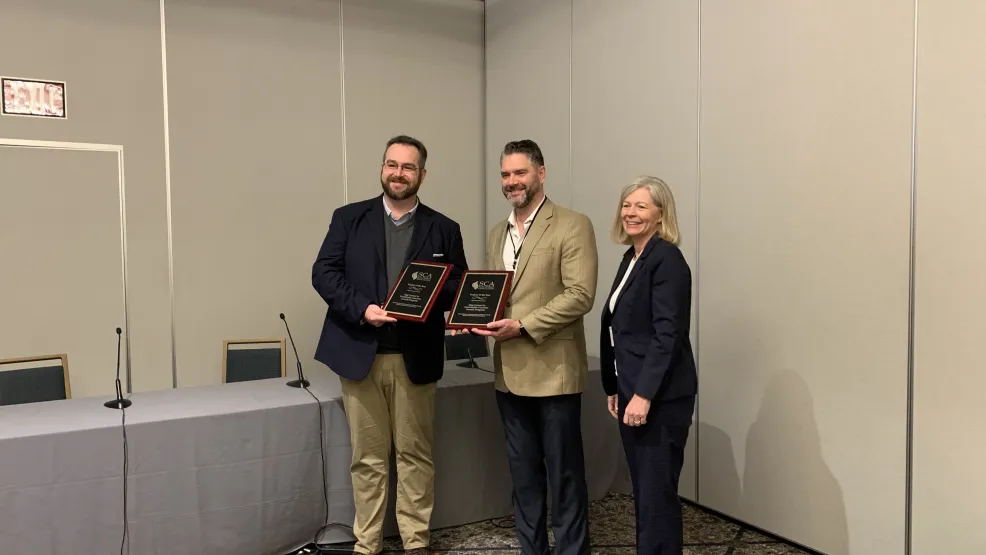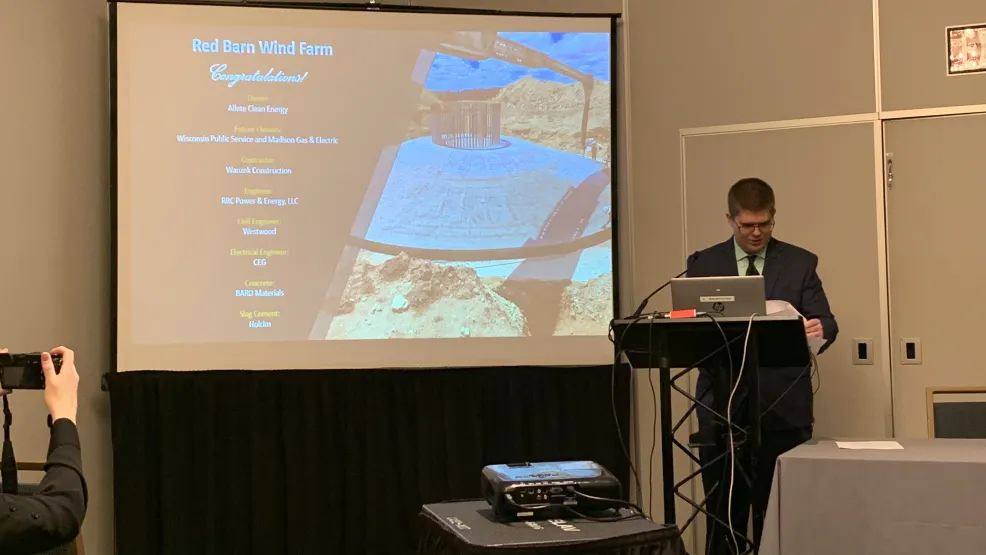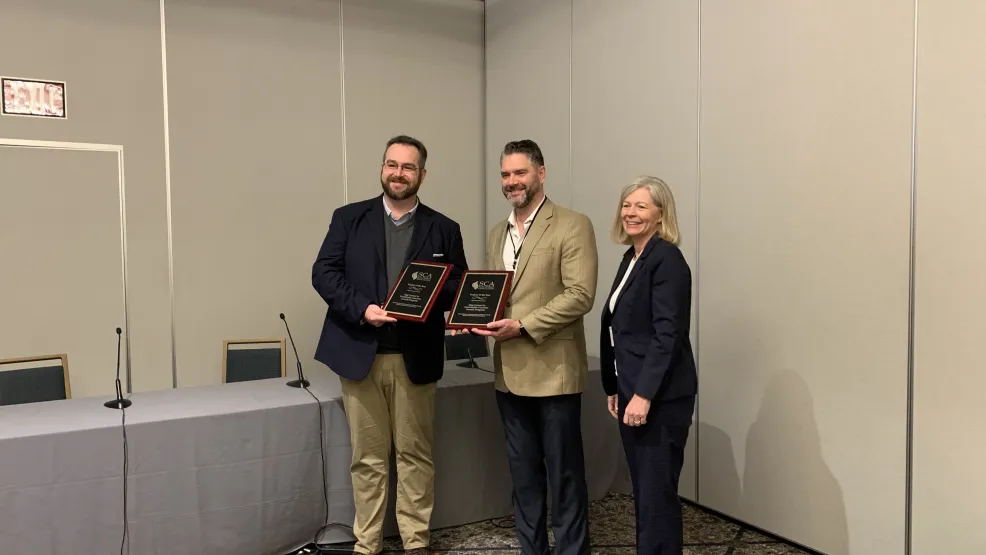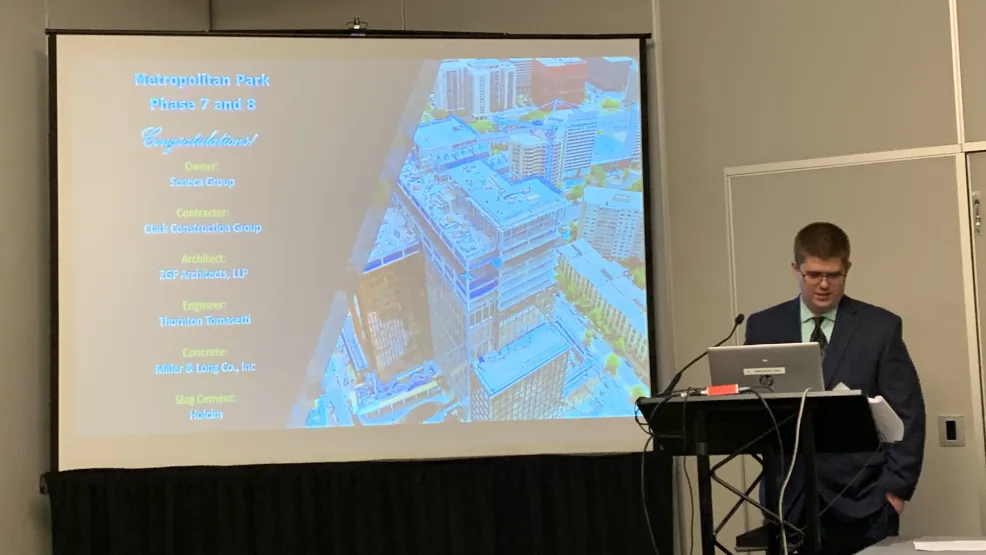 About Holcim

Holcim is a global leader in innovative and sustainable building solutions. Driven by its purpose to build progress for people and the planet, its 60,000 employees are on a mission to decarbonize building, while improving living standards for all. The company empowers its customers across all regions to build better with less, with its broad range of low-carbon and circular solutions, from ECOPact to ECOPlanet. With its innovative systems, from Elevate's roofing to PRB's insulation, Holcim makes buildings more sustainable in use, driving energy efficiency and green retrofitting. With sustainability at the core of its strategy, Holcim is becoming a net-zero company with 1.5°C targets validated by SBTi.
In the United States, Holcim US includes nearly 350 sites in 43 states and employs 7,000 people. Our customers rely on us to help them design and build better communities with innovative solutions that deliver structural integrity and eco-efficiency. To learn more, visit holcim.us 

Contact
 
Meredith Castro
Holcim US
meredith.castro@holcim.com
Jaylon Brinkley
Pierpont Communications
jbrinkley@piercom.com