Holcim Uses Innovative Logistical Solution to Begin Construction on MedStar Georgetown University Hospital Expansion
Chicago, Ill. – May 19, 2020 – Holcim US has started supplying concrete for the new, state-of-the-art medical and surgical facility for MedStar Georgetown University Hospital in Washington, D.C. The company has installed a new portable ready-mix plant specifically tailored to efficiently provide for this project and meet constraints of a densely populated urban environment. 

"We're proud to be supporting this project, which will help the exceptional staff at MedStar Georgetown University Hospital provide improved care for the D.C. community," said Jay M. Moreau, CEO US ACM. "We earn our right to operate each day by how we fit in with the community – both environmentally and socially. A portable plant solution makes the most strategic sense; we can maintain optimal pours throughout the project to increase production, improve quality controls and eliminate scheduling issues, all with fewer trucks on the road."

This highly portable, self-contained ready-mix plant provides a flexible solution to ensure Holcim is meeting environmental constraints for large-scale infrastructure projects while also adhering to tight schedules. The plant, which does not require a crane to move into location, will provide concrete to the Georgetown job site using fewer trucks and lowering traffic congestion, which is better for the environment and alleviates community concerns for on-road safety. This plant will also allow for faster pours, more accurate batching, and on-site testing and mix adjustment opportunities, improving efficiency and quality control.
 
The 477,000 square-foot expansion of the Georgetown University Hospital will include a new emergency room, 32 operating rooms, 156 patient rooms and improved underground parking. The project will also feature surgical prep and recovery bays, along with a rooftop helipad with direct access to emergency and operation services.
Image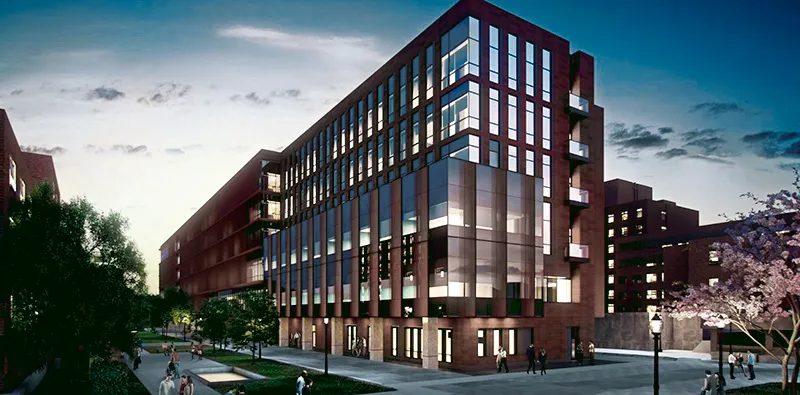 "The agility that comes from using a portable plant enables us to be where our customers need us most," said Moreau. "Throughout the project, our dedicated staff will remain on site to ensure that our portable ready-mix plant is delivering an exceptional solution and providing a solid foundation for this state-of-the-art facility."

Holcim is partnering with Clark Construction Group on this project throughout 2020, with completion expected in 2021. 
 
About Holcim

Holcim is the leading global building materials and solutions company. It has four businesses: cement, aggregates and ready-mix concrete as well as advanced solutions and products that include precast concrete, asphalt and mortar. With its broad portfolio Holcim solves the toughest challenges facing masons, builders, architects and engineers, bringing industry-leading innovations and services to customers challenged by urbanization, population growth and the demand for sustainability. Headquartered in Switzerland and with leading positions in all regions, Holcim employs approximately 80,000 employees in around 80 countries and has a portfolio that is equally balanced between developing and mature markets.

In the United States, Holcim companies include close to 350 sites in 43 states and employ 7,000 people. Our customers rely on us to help them design and build better communities with innovative solutions that deliver structural integrity and eco-efficiency.
 
Contact

Jocelyn Gerst
Holcim US
Jocelyn.Gerst@Holcim.com