Extending a helping hand to a community in need
When two disasters hit in Holcim's Mid-America region, local employees took action

As a business "in the business" of building and construction, experiences of devastation and destruction always set the minds of Holcim on a solutions-oriented path. This was the case in the latter part of 2021 when two devastating storms tore through communities in our Mid-America region.

The first, Hurricane Ida, made landfall in Louisiana on August 29, the day the New Orleans community solemnly commemorated the 16th anniversary of Hurricane Katrina. Causing billions of dollars in damage, Hurricane Ida destroyed farmland, homes, businesses and lives. Tens of thousands of people lost, or were displaced from, their homes and faced weeks without power and everyday essentials many of us take for granted. Among those facing loss and subsequent hardships were many of Holcim's approximate 150 employees in the New Orleans area, as well as their family members and friends. As early reports began describing the vast extent of the damage and huge number of lives uprooted, Holcim leadership and upper management in the Mid-America Region, as well as Jay Moreau, CEO of US Aggregates and Construction Materials Operation, started to formulate a plan to help.
"Whether we're empowering a more sustainable planet or supporting communities in which we operate facilities, Holcim's corporate responsibility commitment is an integral part of who we are and how we define our place in the industry," said Tony Gianakis, General Manager, River Aggregates Market. "Being able to impact our neighbors and our world is a source of pride for every Holcim employee, so when we started to build a plan to help victims of Hurricane Ida, we knew it wouldn't take much to mobilize a team to put that plan into action."
 
Putting their expertise in logistics management and access to resources to work, leadership teams in Holcim's Elburn, Illinois and Franklin, Tennessee offices began to execute their plans to gather and deliver supplies to some of the hardest hit neighborhoods in the New Orleans area. In both locations, the term "small but mighty" came to life as no more than a few dozen employees accomplished the work of huge teams! In Elburn, volunteers spent a day gathering supplies—including nonperishable food items, bottled water, and cleaning and medical supplies—then invested the following day in assembly-line fashion creating care packages. They filled a U-Haul® truck with approximately 280 packages, which employee volunteers drove to New Orleans. Meanwhile, in Franklin, Holcim volunteers took a similar approach. After gathering donated supplies from family and friends and purchasing other needed items, this crew also filled a U-Haul® and headed south.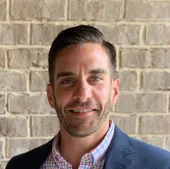 "Whether we're empowering a more sustainable planet or supporting communities in which we operate facilities, Holcim's corporate responsibility commitment is an integral part of who we are and how we define our place in the industry." 
 
Rolling up our sleeves in New Orleans
Image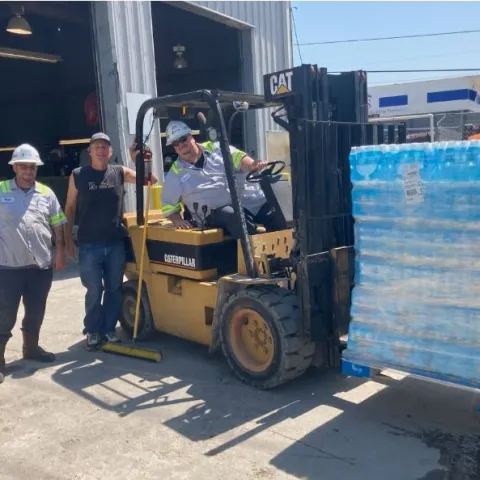 Once both teams reached New Orleans, they joined with local operations teams led by Jeff Poche, General Manager at HolcimUS, that had been hard at work gathering supplies and organizing distribution. Command central was set up and everyone rolled up their sleeves—the trucks were unloaded and ready-to-go care packages from Elburn were sent out immediately. Supplies in the second truck were sorted, and hundreds of additional packages were created. While all this was happening, Holcim team members continued to gather donated supplies, purchase fuel for generators in impacted areas, and identify people in need of the packages. They also partnered with other emergency distribution channels that could help get supplies into the hands of hurricane victims—many of whom were Holcim employees who lost homes, or referrals to their family and neighbors. In less than a week after Hurricane Ida cast its destructive shadow on the community, Holcim helped bring a little light to hundreds of families.
 
"We all felt extremely fortunate to be located in a safe area and to have all the pieces we needed to help our fellow coworkers in Louisiana during this terrible time," said Jamie Pesek, Customer Service and Logistic Manager, Holcim. "We had the resources and people-power to mobilize quickly. We collected and assembled supplies, then drove them to where they were most needed to support communities impacted by the storm."
Supporting recovery in Kentucky
 
Image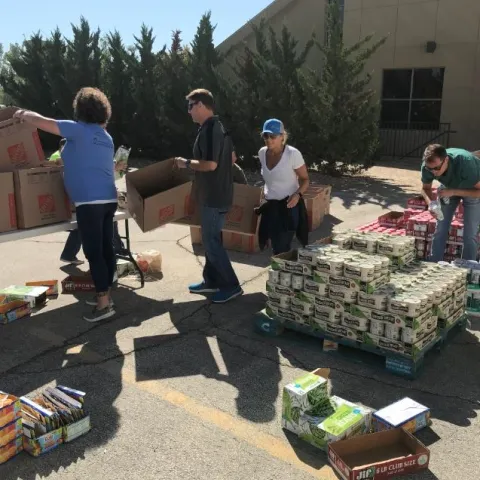 Four months later, the Holcim team in the Mid-America region once again found themselves pooling resources to help victims of another storm. The December 10 tornado that roared through more than 200 miles of Kentucky was declared the state's deadliest. Damage to property totaled billions of dollars, hundreds of homes and businesses were destroyed, more than 100 people were killed, and tens of thousands of residents found themselves in shelters or "getting by" in homes without power and utilities. Similar to their plan of action after Hurricane Ida, Holcim teams in Franklin, Tennessee made quick work of gathering donated supplies and clothing, and purchasing fuel and other needs to fill in the gaps. Trucks were loaded and driven to a Holcim site in Smithland which became the Kentucky command central for volunteer efforts. Holcim supplies were combined with more donations from local employees and faith communities to create care packages. In about four days after the tornado hit, Holcim packages were being distributed through grassroots outreach and two large relief efforts with hubs in Princeton and Dawson Springs.
 
In addition, Holcim looked to other resources that they could contribute to community recovery efforts. Without much left of homes and property that were in the tornado's path, enormous clean-up efforts had to happen before any rebuilding. Holcim partnered with local contractors in charge to donate aggregates for creating access roads, as well as to provide equipment operators.
 
"Sadly, it didn't take much to learn where our help and supplies were needed—so many people were impacted by these two storms," said Gianakis. "It's times like these that people with resources to help really need to pull together and share what they have. I am so very proud to have helped lead a Holcim team that was so willing to put their own time and efforts into doing the right thing."
 
It is true that tragedy breeds empowerment. Holcim is inspired by the resilience of the communities impacted and we have grown stronger from our experiences in coming together to make a difference. Everyone—from corporate leadership and regional management to sales teams and hourly shop employees—extended a caring hand to support our neighbors during a tragic time. It is this spirit of teamwork and dedication to giving back that establishes the foundation on which strong companies are built.