Holcim US Hosts Transportation and Construction GIRL (TCG) in Denver, Colorado

For the past two years, our Holcim team based out of the Denver area has served as a gold sponsor of Transportation and Construction GIRL (TCG), which includes hosting one day for their annual Career Week for GIRLs program as well as attending Career Day, which takes place later in the year. Career Week for GIRLs gives young women, ages 13 to 20, the opportunity to take a look at our industry, receive hands-on learning and education them on the many career paths within the construction and transportation industries. Being a part of this valuable event helps open up the girls' minds about the possibilities they have available to them after high school. 

On Tuesday, June 6, our Golden, Colorado team welcomed and hosted a group of 10 young women to our Denver facilities and sites. There they were greeted by the Senior Vice President & General Manager, Kevin Peart, and were given a general overview on a wide range of topics, such as safety, sustainability goals, and aggregates. 

Coordinator of this event and Senior Commercial Development Analyst, Dana Jenick ensured that the girls were given a tour of the Morrison quarry in its entirety. The girls also received special swag from TCG such as pink hard hats, as seen in the photo. At the day's end, all of the girls commented on their favorite part of the day; for a couple of them, the tour of the quarry and seeing the overall operations was their favorite.
 
"The best part about today was being able to actually go into an active quarry that was being excavated and seeing all of the different mechanics, parts, and systems that go into excavating such a large project and being able to see what that looks like in action," one young lady shared. 
Image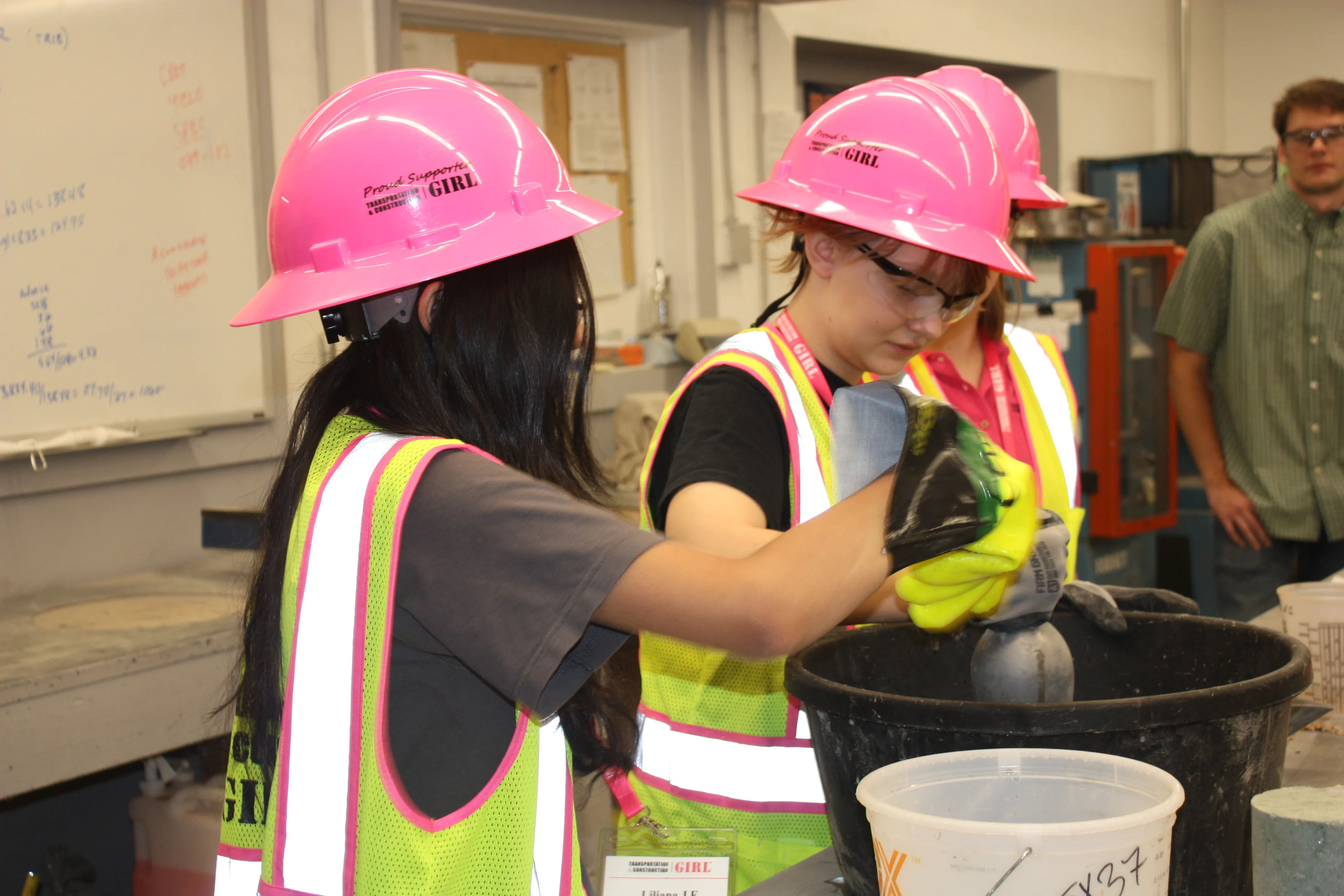 After the quarry visit, the girls were taken to the Acoma Sales office and given a sales presentation by Sales Representative, Silvia Alonso-Lopez. The girls were able to get an idea of what it is like being a woman in sales and the importance of building relationships with customers. In a predominantly male-led industry, Jenick explains why it is so relevant to introduce these young women to the trades involved in our field.

"The purpose of the program is to give them exposure young. Typically dads do that for boys, but it doesn't often happen for girls," Jenick said. "The thought with TCG is that girls can learn in a safe and controlled environment."

The young girls come from all different schools and volunteer their time to learn about the industry and the trades. For this young group of girls to take such an initiative on their own accord, speaks volumes for the futures that lie ahead of them. 

"I can't tell you the feeling it gives you to watch these girls learn and grow," Jenick explained. "Their eyes open and they suddenly [realize] they have options." One participant commented, 'I thought for sure I would end up working at Walmart for the rest of my life.'"

While the intent of the program is directed at young women, it also left a lasting impact on our Holcim Colorado team. Career week for GIRLs provides the means for employees to come together for what can only be described as this all-encompassing and wholesome day. 

"The event not only introduced Holcim employees to the program, but also to each other! I met people who work for the company, who I may never otherwise have had the chance to meet," said Jenick. "And it gave us the opportunity to get to know each other, work together, and team build." 

Overall, Career Week for GIRLs played a pivotal role and left a long-term impression. The girls emerged from the program with a fresh mindset that opportunities exist for them after they complete high school that does not require attending college or having experience. 
 
*Note: hardhats provided for participants by TCG organization.