ECOPact Low-Carbon Concrete

A big step toward greener building: ECOPact low-carbon concrete
 
Today, taking steps to advance a climate-neutral existence is no longer an option in the construction industry. With nearly 40 percent of our world's CO2 emissions linked to the way we build and operate buildings—and 30 percent of this footprint happening at the building phase—our industry has a responsibility to implement solutions that can make the significant impact required to help bring us out of a global environmental crisis. 
With the vision of leading the way to net-zero construction, Holcim developed ECOPact, combining innovative design with extensive research and development. Offering the industry's broadest range of green concrete products, ECOPact delivers the low-carbon concrete solution our world needs, without compromising on the performance our industry demands.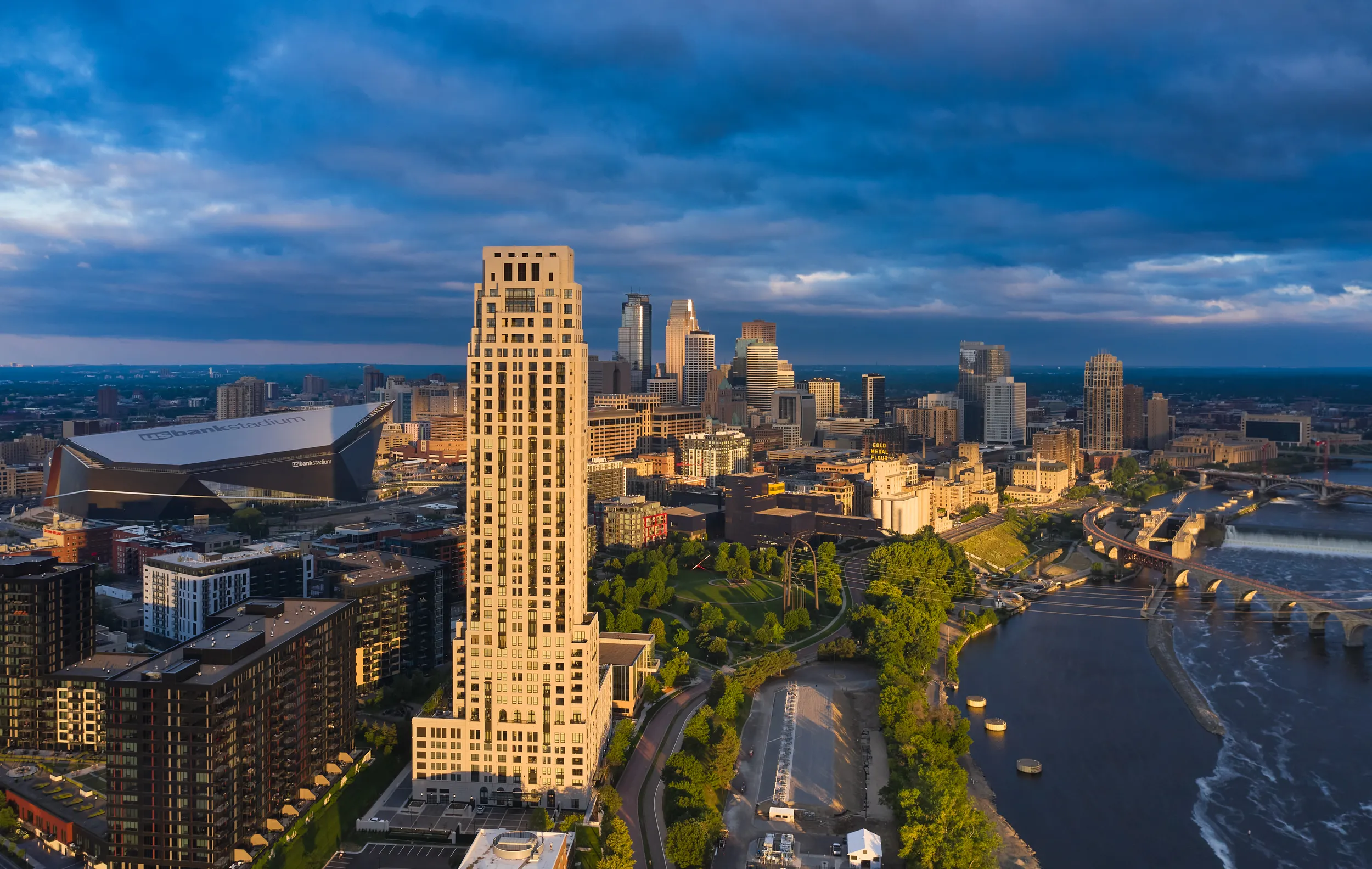 How the Concrete Industry is Going Green with ECOPact
 
Read how performance standards and government initiatives are helping push the industry toward greener concrete options.
 
Image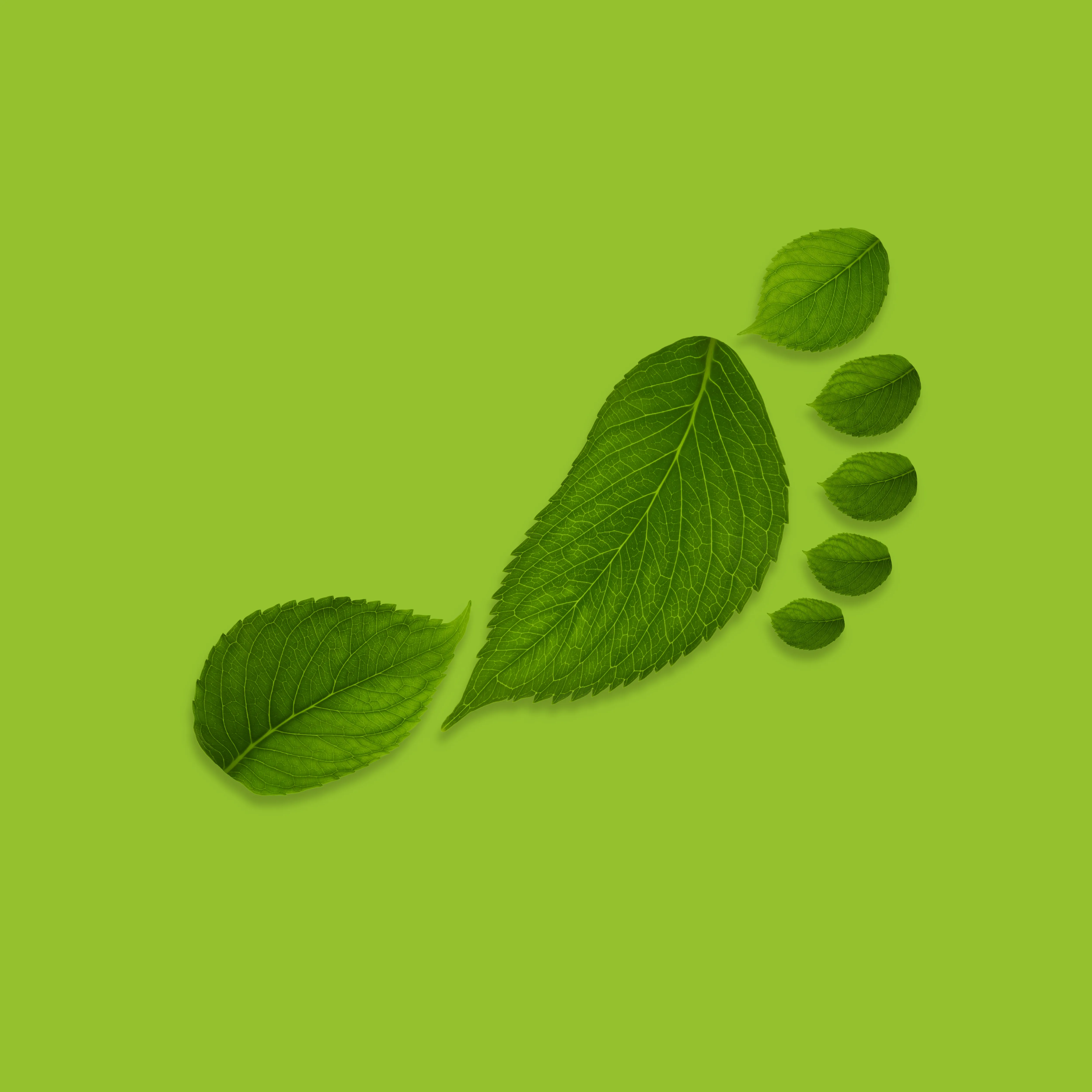 WHY ECOPACT?
 
Decarbonizing the built environment is essential for a net-zero future. Almost 40% of our world's CO2 emissions are linked to the way we build and operate buildings. 30% of this footprint happens at the building phase.
ECOPact is a low-carbon concrete product range which can reduce the embodied carbon of buildings, infrastructure and homes up to 90% without offsets.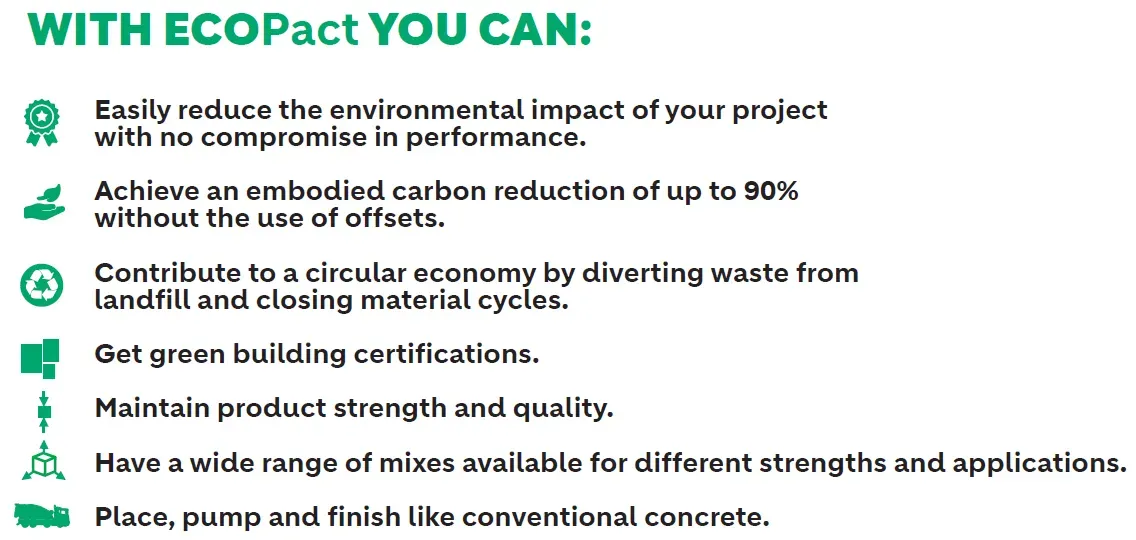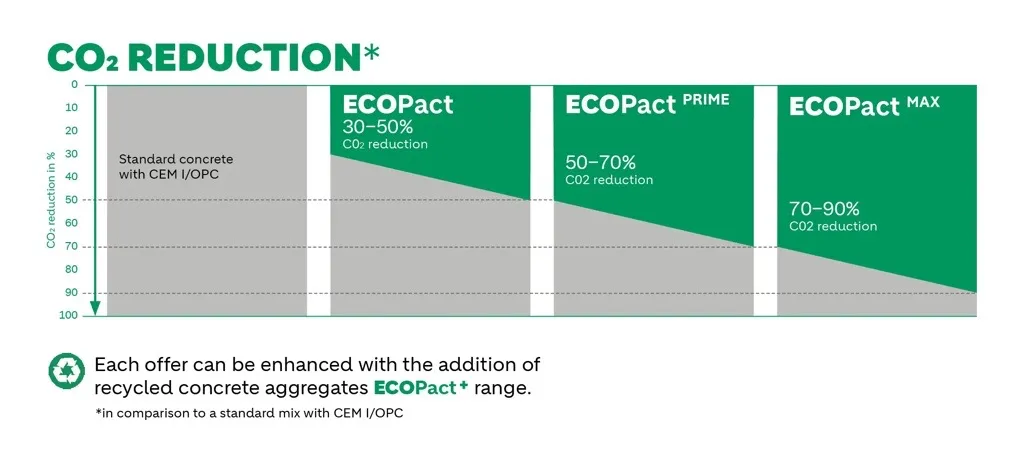 100% PERFORMANCE

ECOPact has equal or better properties than conventional concrete. 
It is available in a wide variety of strength classes and is compliant with industry standards.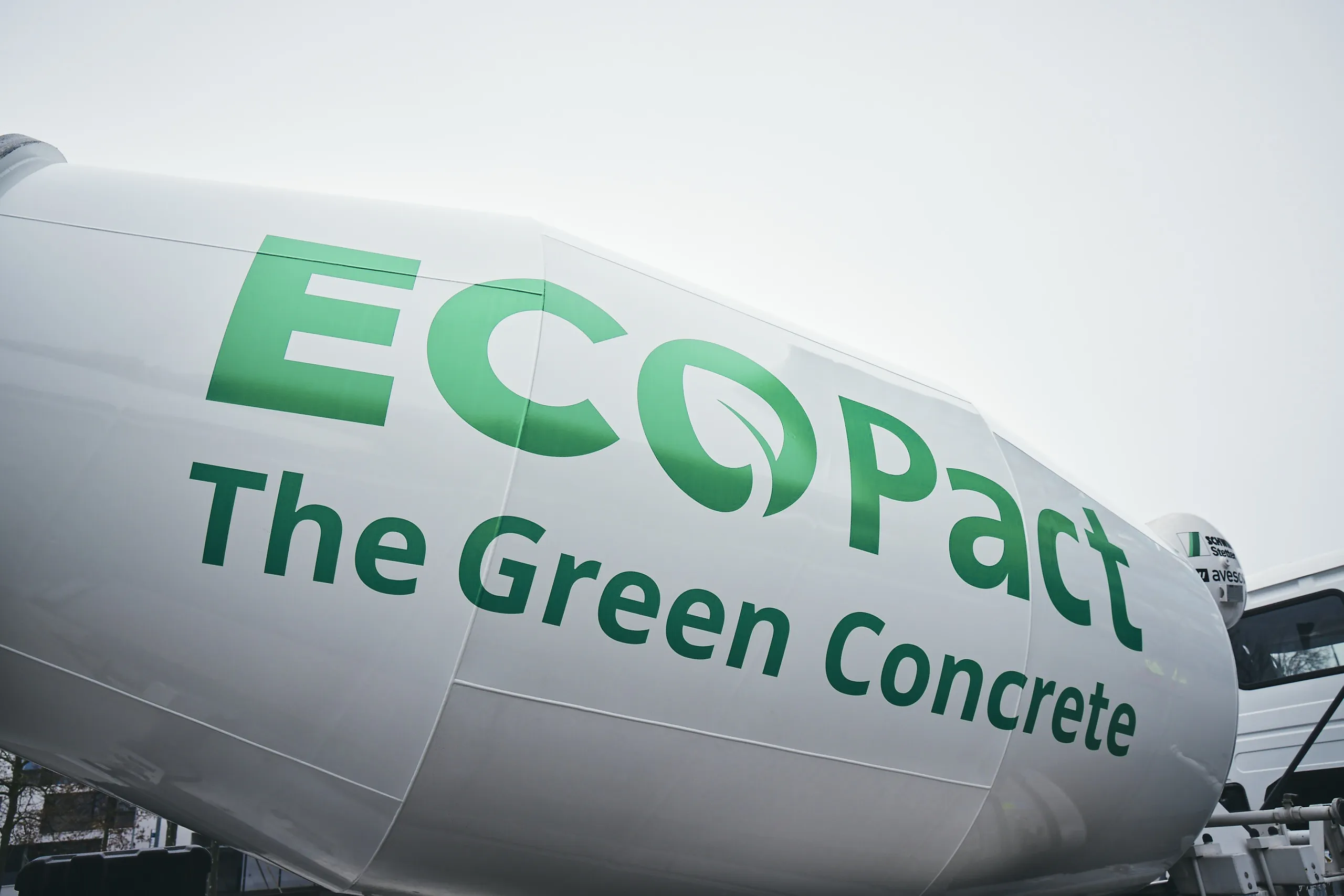 HOW IS IT MADE?

ECOPact is a concrete solution of innovative design combined with extensive research and development. 
It contains an innovative mix of supplementary cementitious materials and admixtures technology. 
ECOPact is produced locally, recyclable and supports a circular economy. 
Where allowed, ECOPact can include construction and demolition waste enhancing its environmental benefits by further saving natural resources.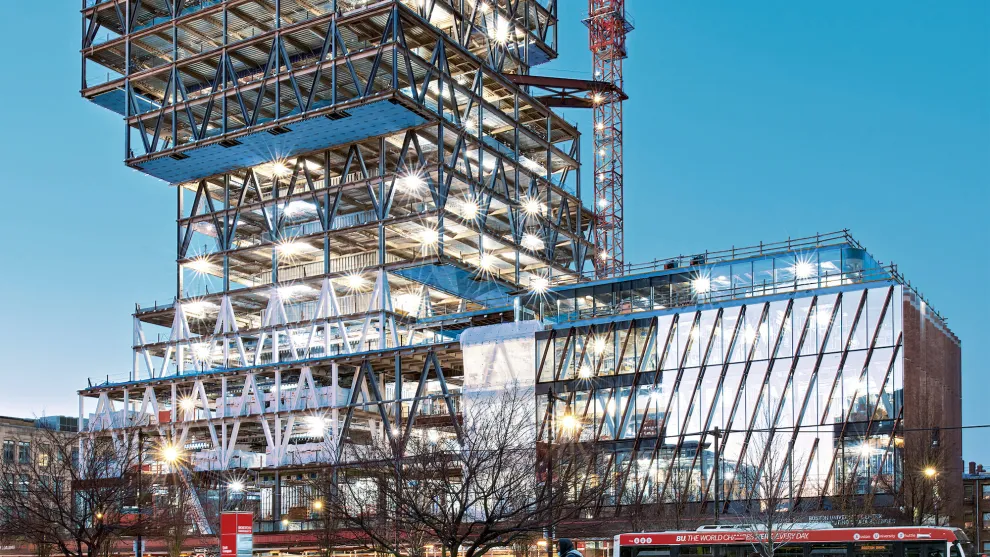 EASY APPLICATIONS 

ECOPact mix designs can be used in a variety of structural components: from foundations, columns and beams, to walls, driveways and walkways. 
It can be easily handled, pumped and finished like conventional concrete. 
ECOPact in Action